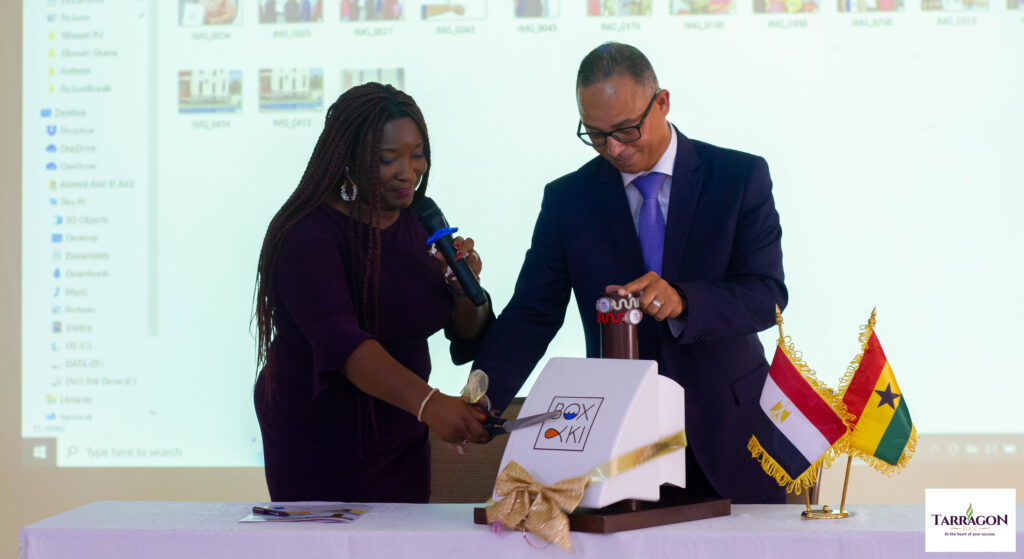 Tarragon Edge Launches Boxaki Safety Box In Ghana
Boxaki Safety Box Launched in Ghana
The world's most convenient and innovative wireless safety box, Boxaki was launched in Accra, Ghana on Sunday, 30 October 2022 at Tomreik Hotel,East Legon by Tarragon Edge, the strategic partner for Ghana,West Africa.

Boxaki comes in a pyramidal shape with a wireless waterproof security key bracelet, and can be used as an advertising tool by branding its surface with a 360-degree advertising view due of its triangular design.

Suitable for poolsides, hotels, hospitals, offices, homes,shops, etc. Boxaki safety box is known for its anti theft control system that frustrates any potential thief, and offers corporate entities the most affordable surface for brand marketing as used by well known brands.
Launching the Product, the Middle East and African representative of Boxaki, Mr Ahmed Aziz called on individuals and corporate bodies to procure Boxaki safety box for its ease, convenience and maximum security.

Dr (Mrs) Genevieve Duncan Obuobi, representative of Tarragon Edge, announced the availability of Boxaki safety box at wholesale price for individuals and businesses and with after sales support services. She also mentioned that boxaki has been installed at some corporate offices, resorts, schools ,hotels and hospitals in Ghana.
She mentioned that Boxaki can be customized for corporate clients who wish to have it in particular colors or cut-out for their client's feedback forms etc.

For further enquiries and purchase:

Email:info@tarragonedge.com

Tel: 0302917360, 0244799909 or 0547119311