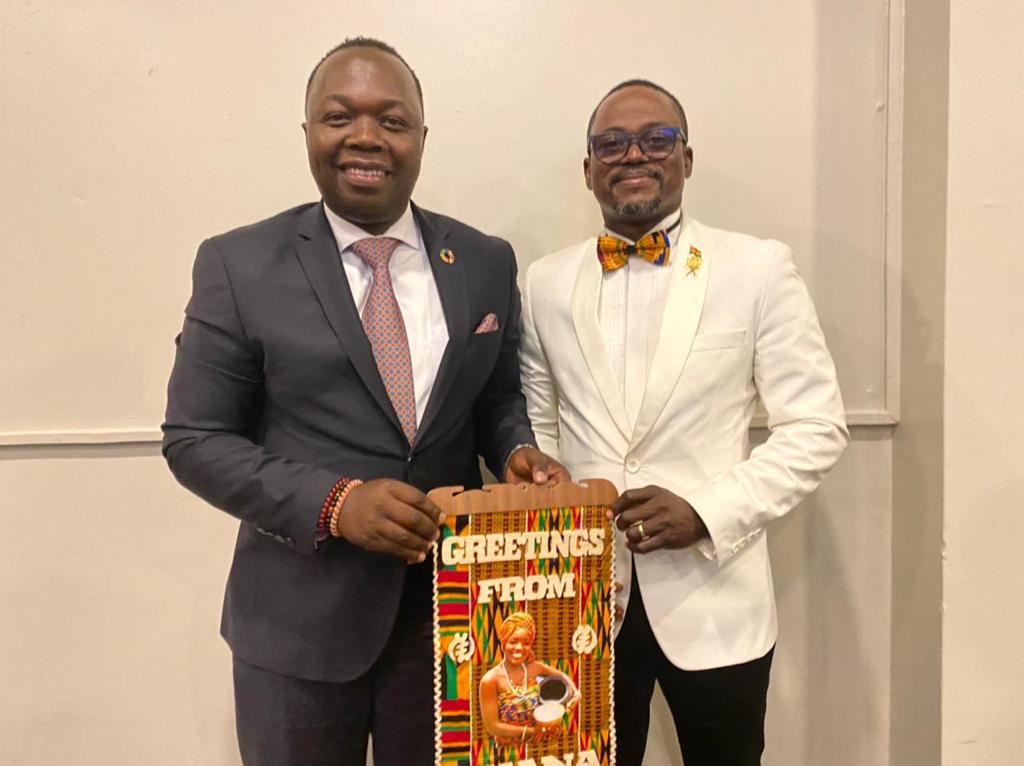 Tarragon Edge Consultant Dr Victor Abbey – Keynote Speaker at The Maiden Corporate Dinner Network in Nairobi Kenya
The much anticipated maiden Corporate Africa Leadership Dinner Night was held successfully at the Tamarind Tree Hotel in Nairobi, Kenya. Graced by guests from diverse industries and some political appointees, the event was well attended with guests applauding the organizers for putting together such an awesome networking platform for corporate leaders to build networks across the continent towards the realization of the continental or inter-country trade vision.

In a keynote address at the event on the theme: Strategic Leadership in the current VUCA world, Dr Victor Abbey, reminded the audience of the turbulent nature of the current global economy, which is highly characterized by extreme volatility,uncertainty, complexity and ambiguity, (V.U.C.A) requiring constant monitoring and evaluation by strategic corporate leaders if they are to sustain their businesses. Dr.Abbey made a call to corporate leaders and the business community to be intentional in the formation of stronger strategic partnership among corporate leaders on the continent in order to learn from each other and build synergies towards sustainability of businesses and development of the continent.

Dr Abbey, a fellow of the Chartered Institute of Leadership and Governance, and a Strategic Leadership and Change Management Consultant further explained the tenets and relevance of the Environment, Social, and Governance (ESG) framework to the guests and urged to adopt the framework as part their strategic leadership endeavors for the sustainability of their businesses and contribution towards the realization of the SDG goals on the continent. He stated "today, awareness and adoption of the ESG framework in the strategic corporate leadership equation is critical to the sustainability of our businesses and the true realization of most of the SDG goals. As strategic leaders on the continent, we have to be aware of the ESG framework, adopt and apply them in all aspects of our business dealings."

Other guests speakers also urged all fellow corporate leaders on the continent to support the annual networking event as it provides a very welcoming environment for interaction among the old and the young business leaders on the continent.

Hon Raymond Chieng, HSC of the Kenyan youth leaders praised the organizers for the opportunity for young business leaders to meet and learn from the expertise of their older counterparts and pledged his personal involvement in future events for the benefit of the budding young entrepreneurs and the continent at large.

Two critical takeaways from the event were the fact that as much as we celebrate the heroes of our past, we must endeavor to remain architects of the future as corporate leaders, and to remind ourselves at all times that the relevance of our various businesses on the continent is contingent on value addition in today's global market place.