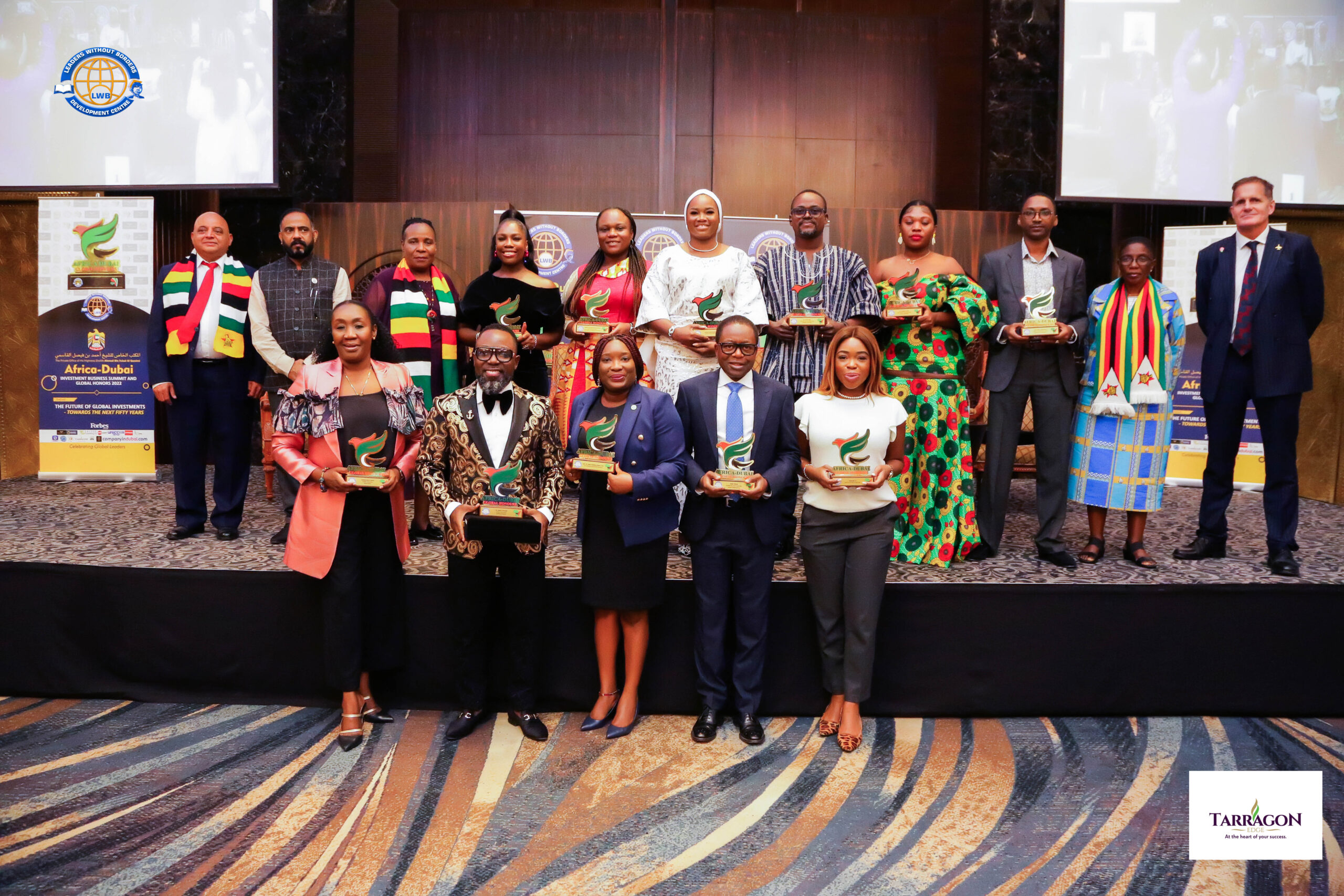 Five Ghanaians Honoured At 2022 Africa-Dubai Investment Summit
Five distinguished Ghanaians including Hon. Dr Henry Kwabena Kokofu Esq – Executive Director of EPA, Dr Victor Abbey – Leadership and Business Strategy Consultant, Mrs Eugenia Abeley Owusu – GM, Business Development at Incept Architectural Consult, Dr Samuel Twumasi – CEO of Tiger Group of Companies, and Ohemaa Yaa Serwaa-Kyerewa Awuah – CEO of Oyska Technical Institute, were among guests who received Excellence Awards in different categories at 2022 Africa-Dubai Investment Summit organized by Leaders Without Borders Development Center at the prestigious Hotel Raffles in Dubai, under the Royal patronage of the Private office of Sheikh Ahmed Bin Faisal Al-Qassimi, with strategic partnership from Tarragon Edge.

Hon Dr Kokofu was honoured with Excellence in Leadership Process award, Dr Abbey was awarded Excellence in Leadership and Business Strategies, while Mrs Eugenia Owusu received honours in Excellence in People's Skills. Dr Twumasi and Ohemaa Serwa received honours in Global Excellence in Business Prowess, and Excellence in Contribution to Education respectively.

Held from 17-18 Nov. 2022 on the theme: The Future of Global Investment-Towards the Next 50years, the summit was graced by distinguished Corporate executives, Strategic investors, and Diplomats from diverse industries and across the globe.

Dr Abbey, CEO & Managing Partner of V5 Solutions Ltd and FV Global Consult also spoke on the topic: Strategic Leadership Positioning – Building a learning organization to attract future global investments. In his speech, Dr Abbey highlighted the need for business leaders to be conscious of generational dexterity, technology and cyber security, succession planning, strategic collaborations, effective change management and human capacity building in their business leadership efforts at promoting a learning environment within their organizations in order to be well positioned to attract future global investments. He further stressed on the need to pay attention to the Environment, Social and Corporate Governance issues and subject critical business decisions to scientific business research.

Other distinguished speakers at the summit include: Ambassador Dunston, the COO from the private office of His Highness Sheikh Ahmed Bin Faisal Al-Qassimi, HRH David Jeremiah – Chairman of US Capital Private Bank, ETO and WFDP Ambassador to the USA, Hon. Rajeshkumar Modi – Dep Minister of Industry and Commerce, Zimbabwe, Hon. Dr Aplonia Munzverengwi – Minister of State for Provincial Affairs, Zimbabwe, Ambassador Adeshola Helen Onasipe – Founder, Africa Change Movement, Dr Christopher Williams-Martin, CEO – Fly The Elite (FlyEliteJets), etc.

The summit sought to establish and encourage continued business relationships, networking, support and partnerships globally while fostering an environment of peace and tolerance.