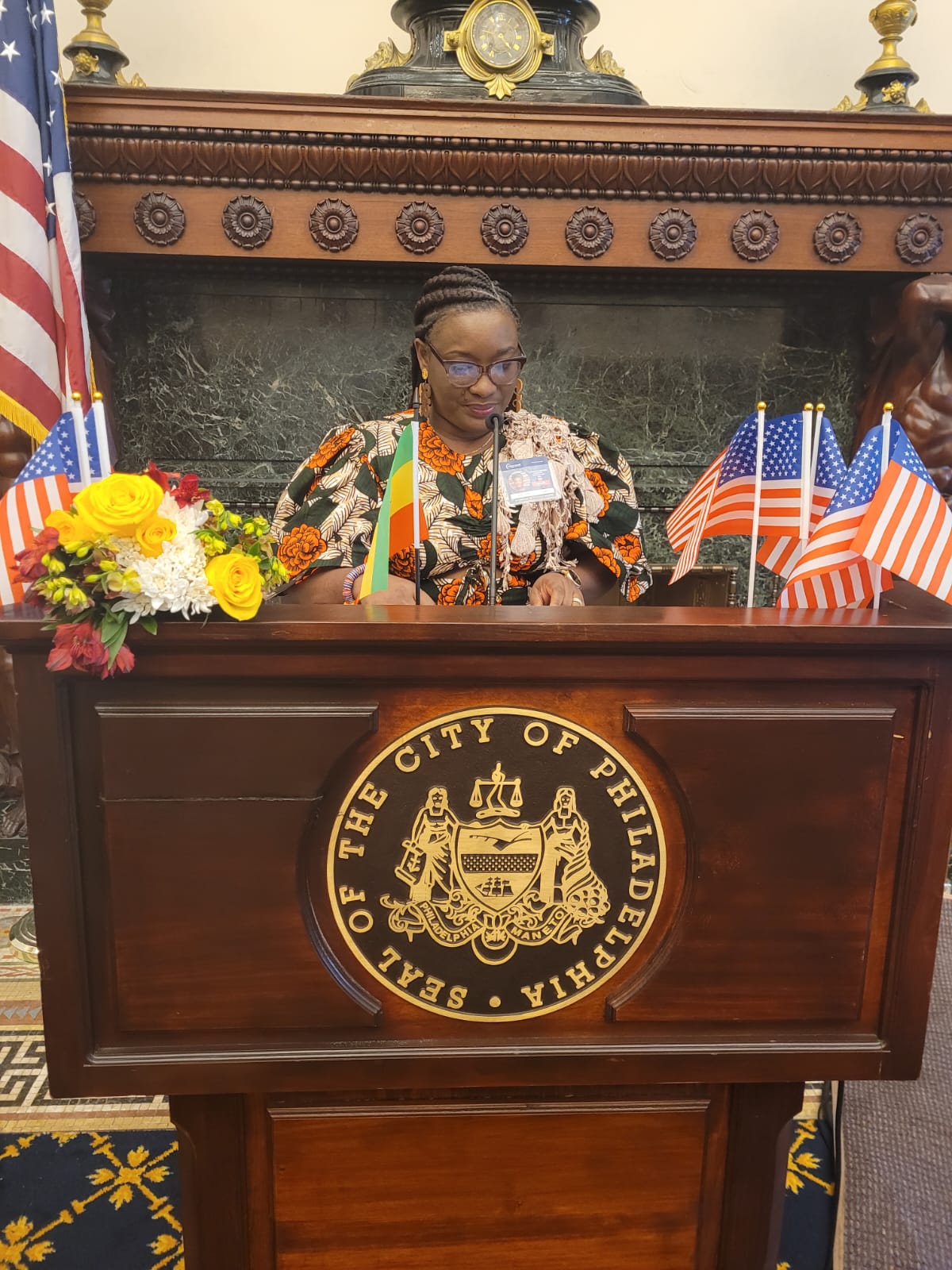 Leaving a Legacy for Young Girls in an AI World​
Dr. Genevieve Pearl delivered a compelling speech on the topic of "Leaving a Legacy for Young Girls in an AI World," in which she made several notable points and issued insightful calls to action. Her address emphasized the importance of empowering girls and women in the field of STEM and redefining the way we approach education and career development, particularly in the context of the rapidly evolving AI-driven world.
Dr. Pearl stressed the need for intentional encouragement of girls to not only engage with STEM subjects but also to pursue them at advanced levels. She highlighted how, as women, the journey of life often leads us to divert our focus from our dreams towards other areas of interest. However, Dr. Pearl firmly believed that with intentionality, it is possible to integrate all aspects of life and achieve the pinnacle of success in STEM careers.
She further urged everyone to break free from stereotypes and emphasized the importance of pursuing careers based on passion and aptitude. Dr. Pearl advocated for robust support systems, encompassing parents, teachers, cheerleaders, coaches, mentors, and allies, who can provide the encouragement needed to pursue one's aspirations vigorously.
In today's AI-driven world, critical thinking and problem-solving skills are indispensable. Dr. Pearl called on leaders and policymakers to overhaul educational curricula and adapt them to foster curiosity, creativity, and design thinking among young learners, preparing them for the challenges of the future.
The need for involvement at various levels was a key theme in Dr. Pearl's speech. She underscored the significance of taking the lead in STEM projects, both at community and corporate levels. Dr. Pearl asserted that everyone has a role to play in advancing the STEM agenda, especially for girls, and in expediting its realization.
Moreover, Dr. Pearl championed the idea that women in tech leadership should mentor young girls and make them aware that success is attainable, even in the face of challenges. She called for concrete actions, such as sponsoring and implementing robust succession planning, to facilitate the ascent of more women into leadership and decision-making positions in the tech industry.
During her speech, Dr. Pearl acknowledged and credited some outstanding Ghanaian women in tech, including Angela Kyerematen-Jimoh, Ing. Patricia Obo-Nai, Regina Honu, Winifred Kotin, and her own mentee, Miriam Ocloo, as inspiring examples of female leaders in the field.
Dr. Pearl emphasized the beauty of diversity and underscored the potential for the digital economy to flourish when both male and female perspectives are valued. She noted that there is a current gender gap in tech, with women making up only 28% of the workforce, highlighting the need to bridge this divide.
Dr. Pearl concluded her speech by expressing her gratitude for the enlightening experience of sharing knowledge and learning from leaders across the globe at the World Summit on Women and Girls in Philadelphia Town Hall, Mayor's office. The event brought together over 200 leaders and youth from 16 different countries, along with distinguished dignitaries, including H.E. Dr. Ameenah Gurib-Fakim, the first Female President of Mauritius, H.E. Movita Johnson-Harrell, UN Ambassador to Geneva, and Rep. Joanna E. McClinton, Pennsylvania Speaker of the House.
The three-day summit culminated in the presentation of the Iconic Female Leadership Award to Dr. Genevieve Pearl and other exemplary female leaders by the Justina Mutale Foundation for their remarkable leadership and role modeling, particularly for the youth. This award recognized their exceptional contributions to society.