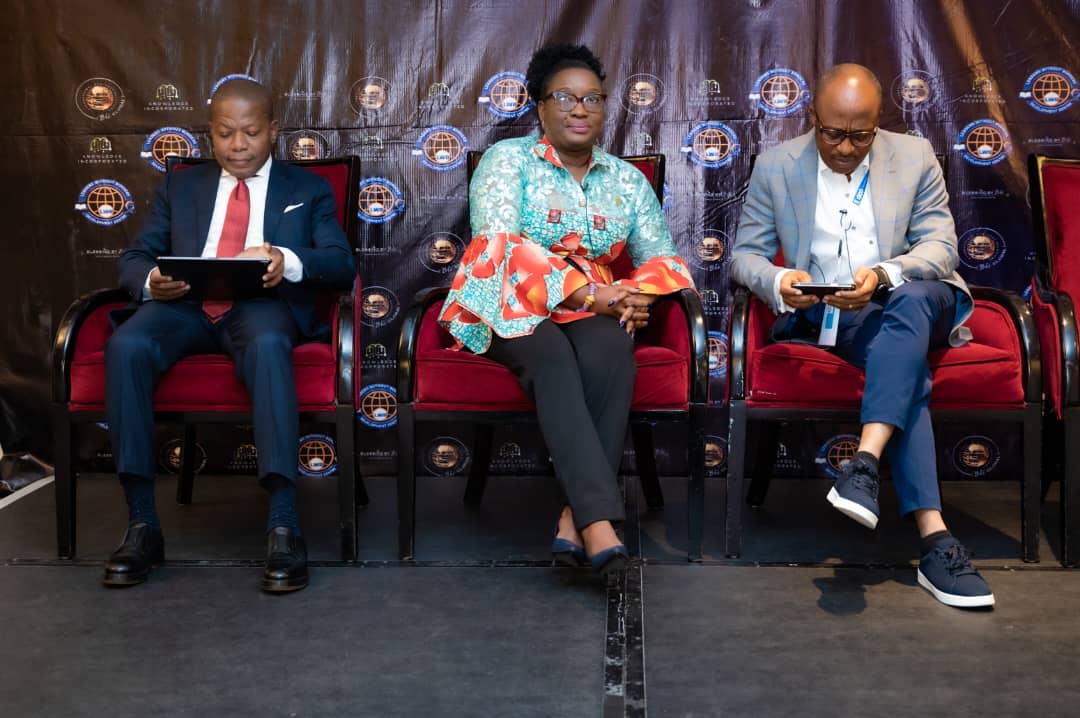 Dr.Genevieve Pearl Duncan Obuobi Speaks on Sustainable Financing at LWB Business Summit in London
Lead Consultant of Tarragon Edge Limited Dr Genevieve Pearl Duncan spoke on sustainable financing at the just ended LWB leadership summit in London at Millennium Gloucester Kensington London, Uk on 18th -19th May ,2022. Her other panelists were Mozambique 's President of the Confederation of Economic Association, Agostinho Zacharias Vuma and George Baba Femi Executive Director of eTransact Ghana Ltd, with broadcast Journalist and Partner of Channels TV London Bureau Chief Juliana Olayinka, as the moderator.
The Topic of their discuss was Sustainable Global Financing -Challenges and Opportunities.
A few highlights from Dr Genevieve Pearl Duncan Obuobi 's submissions were.
– How ESG should be looked at with key emphasis on Green Financing, inclusivity, training and Capacity building as well as Board diversity and key governance issues.
-She further submitted the need to put in the needed systems, right norms, regulations and structure to enable Africa leverage on her many and endowed natural resources so as to attract funds available for achieving a sustainable future come 2030 per the UN Sustainable development goals.
-She further advocated that financial institutions should be ready to support businesses with incentives in the area of green financing, hinting the audience to take note of the Africa Green Bank Initiative launched at COP 27 in Egypt by the Africa Development Bank (ADB)
– Dr Genevieve reiterated the fact that Africa has many opportunities to leverage on and although we also have challenges, we should focus more on capitalizing on our strengths; here are more than enough natural resources, put in the needed systems and structure especially in the area of Governance and be more strategic in our negotiations. She also advocated for a shift in the mindset on these issues of leadership, so as to remember that we all have a role to play in ensuring Africa progresses on the agenda of sustainable future.
-In conclusion, she stated that the issue of ESG (Environmental, Social and Governance) should not just be a tick of the box by firms, but should be embedded in all organizations big or small and corporate/ business leaders should be intentional about ensuring committed efforts that will lead to the sustainable future we are aiming at come 2030 and beyond.
Other key speakers at the conference were Dr Mohammad Saeed, Snr Advisor, Trade Facilitation, International Trade Center, Geneva Area Switzerland, Hon  Prince Clem Ikanada Agba, Minister for Budget and National planning, Nigeria, Dr. Tinashe Manzungu, Africa Board Council, Zimbabwe, Jemma Hotta , partner at Our Clark Solicitors and many more speakers.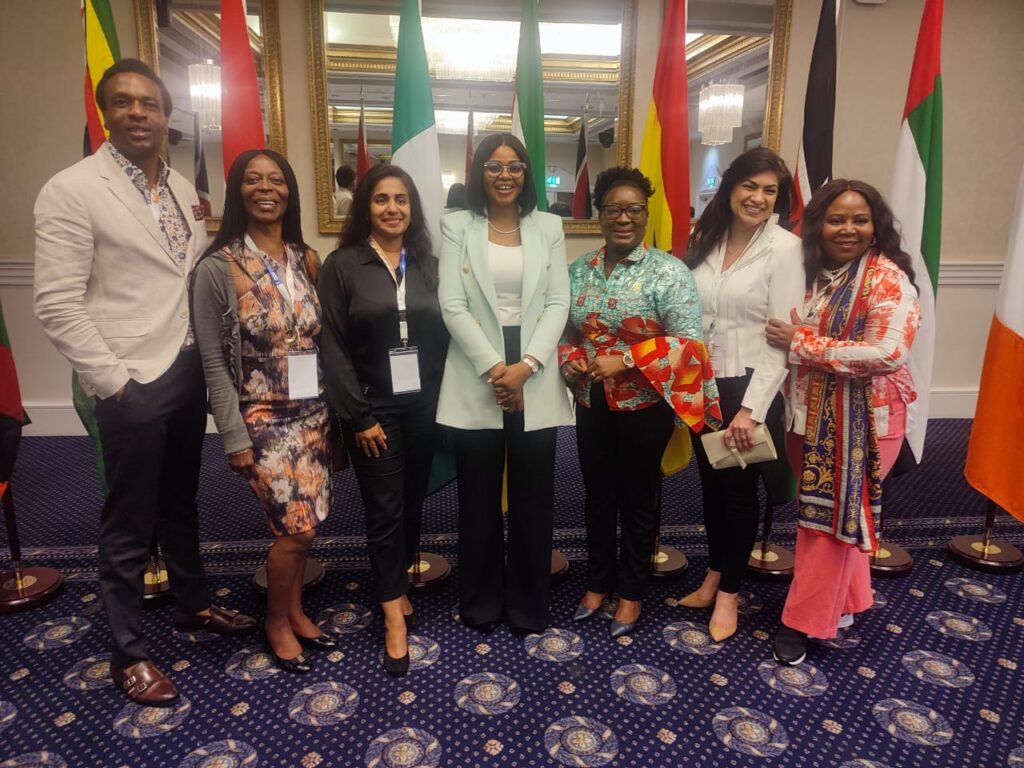 The 2-day conference and international honors,2023 in London was under the Theme -Business Beyond Boarders; Global Partnerships & Sustainable Investments.
The organizers of this Event are Leaders without Boarders Development Center with key partners such as Ble' Global, Tarragon Edge Limited and California Metropolitan University.
About LWB.
The Leaders Without Borders Development Centre is an international recognized based organization focused on improving leadership skills, entrepreneur skills while creating an environment for trade and investment opportunity. Our mission is to create a level playground for businesses across the globe to connect, trade and expand.
It is also a networking center for businesses to connect globally whilst encouraging global partnership and cross border alliances.
The Centre is a global initiative created to encourage a strong strategic economic and geopolitical partnership by promoting trade and investment.
Our drive is global investment opportunities and development for stakeholders across-borders.
For over a decade, LWBDC has partnered with over 60 International Organizations through unique programs that encourages business growth and expansion.
Our investment forums are a vehicle to driving the agenda of global partnerships, trade and investment promotions.
LWBDC is known for assembling a robust group of high-achieving high-level individuals including high-end CEO's, Family Business Owners, Business Moguls, Technocrats, Boardroom Experts