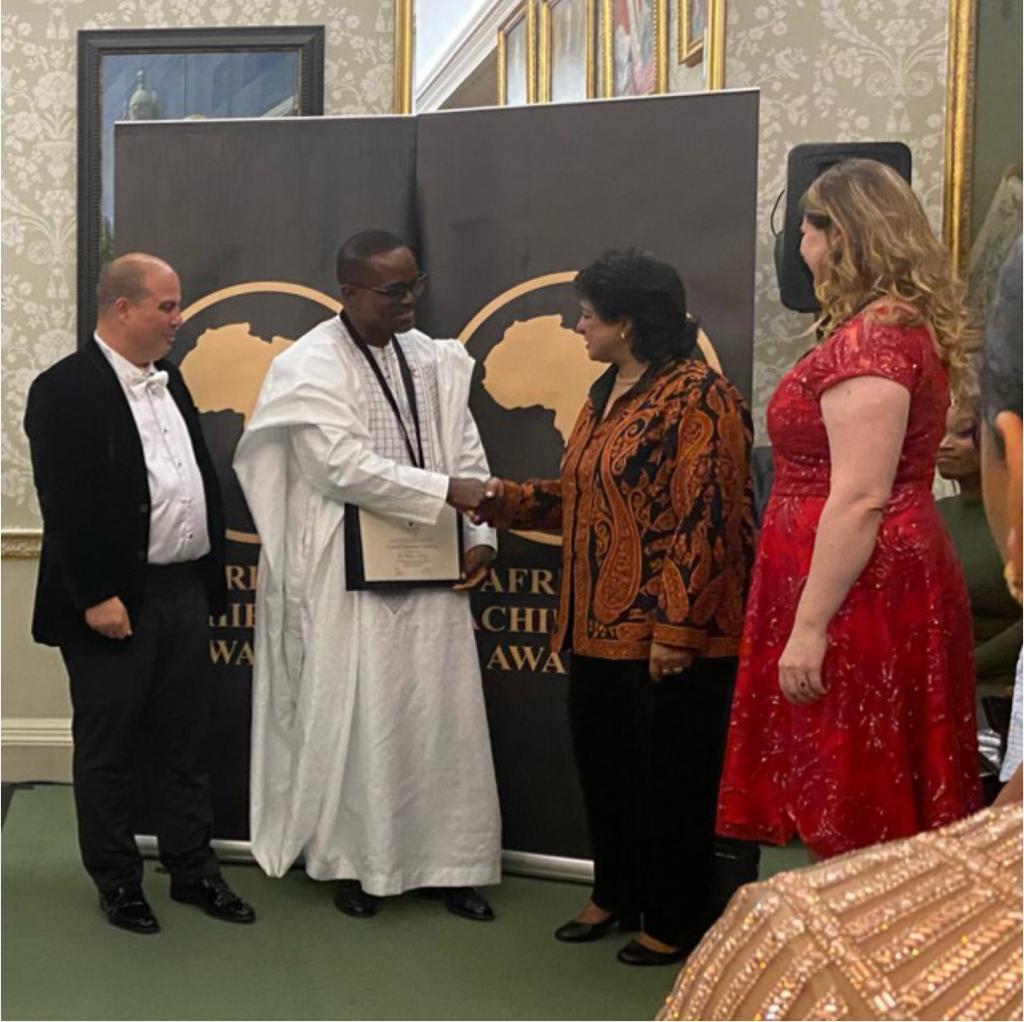 THE AFRICAN ACHIEVERS' AWARDS – UK, HONOR TARRAGON EDGE CONSULTANT, DR VICTOR ABBEY
The African Achievers' Awards, UK, has honoured Dr Victor Abbey with the coveted African Achievers' Awards in the category of Corporate Leadership and Enterprise at its 12th event edition held on 20th September, 2022 at Queens Gate, Kensington, London in the United Kingdom.

The event held on the theme: "Sustainable development in Africa towards innovation, preservation and green energy", saw over 40 awardees from corporate entities, leaders, politicians, NGOs and scholars on the African continent recognized and celebrated by the organizers of the event.

The African Achievers' Awards ceremony which has been established as one of the biggest gatherings of influential and global African Achievers on the continent, is rated by FORBES magazine as one of the most prestigious award ceremonies that recognizes outstanding individuals and businesses and organizations as well as politicians on the African continent.

Dr Abbey, who was also a speaker at the event stressed on strategic leadership and renewed mindset, especially from the political leadership and the general citizenry on the African continent as key determinants of sustainable development on the continent. He therefore called on the political leadership on the continent to be realistic and strategic in addressing the sustainable development goals so as to move the continent forward in the right and positive direction and destination.

Among the dignitaries in attendance at the event was former president of the Republic of Mauritius, Her Excellency Dr Ameenah Gurib-Fakim; the Rt Hon. Speaker of Enugu State House of Assembly, Hon. Dr Ikechukwu Ezeugwu; CEO of the African Achievers' Awards, Dr Tonye Rex Idaminabo.

Previous awardees/honorees of the prestigious African Achievers' Awards include: The late former president of Ghana, President Evans Atta-Mills; the late Archbishop Desmond Tutu of South Africa; The Kofi Annan Foundation; The former Chairperson of the African Union, Mrs. Nkosazana Dlamini-Zuma.


Congratulations Dr Victor Abbey, Fellow of the Chartered Institute of Leadership and Governance (CILG), USA & Ghana, and Member of the Institute of Directors (Ghana) for making Ghana proud at this year's African Achievers' Awards ceremony.